Attention Microsoft Edge users:
If you installed Sauce from the Microsoft Add-on store I recommend uninstalling and using the
Chrome Web Store
instead. Microsoft takes an extremely long time to review my updates and I don't publish to their store as often.
Sauce for Strava™ is a browser extension
Sauce supports Chrome, Firefox (mobile too), Edge and now Safari!
Everything is better with sauce.
Sauce for Strava is rated at 1.21 gigascovilles.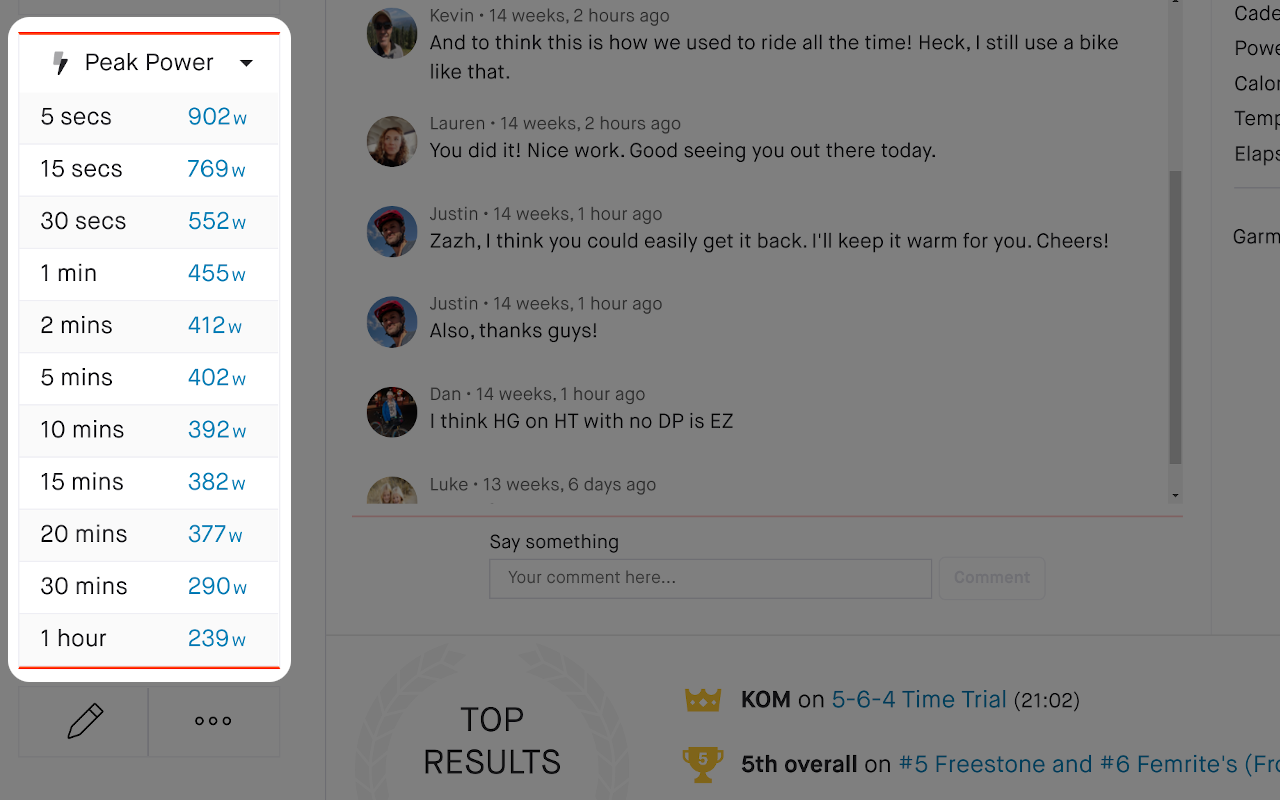 Find peak power in your rides and runs
In addition to power, there is Normalized Power®, xPower, Pace (including GAP), Heart Rate, Cadence and VAM. If the athlete weight is known a running power estimation is available too!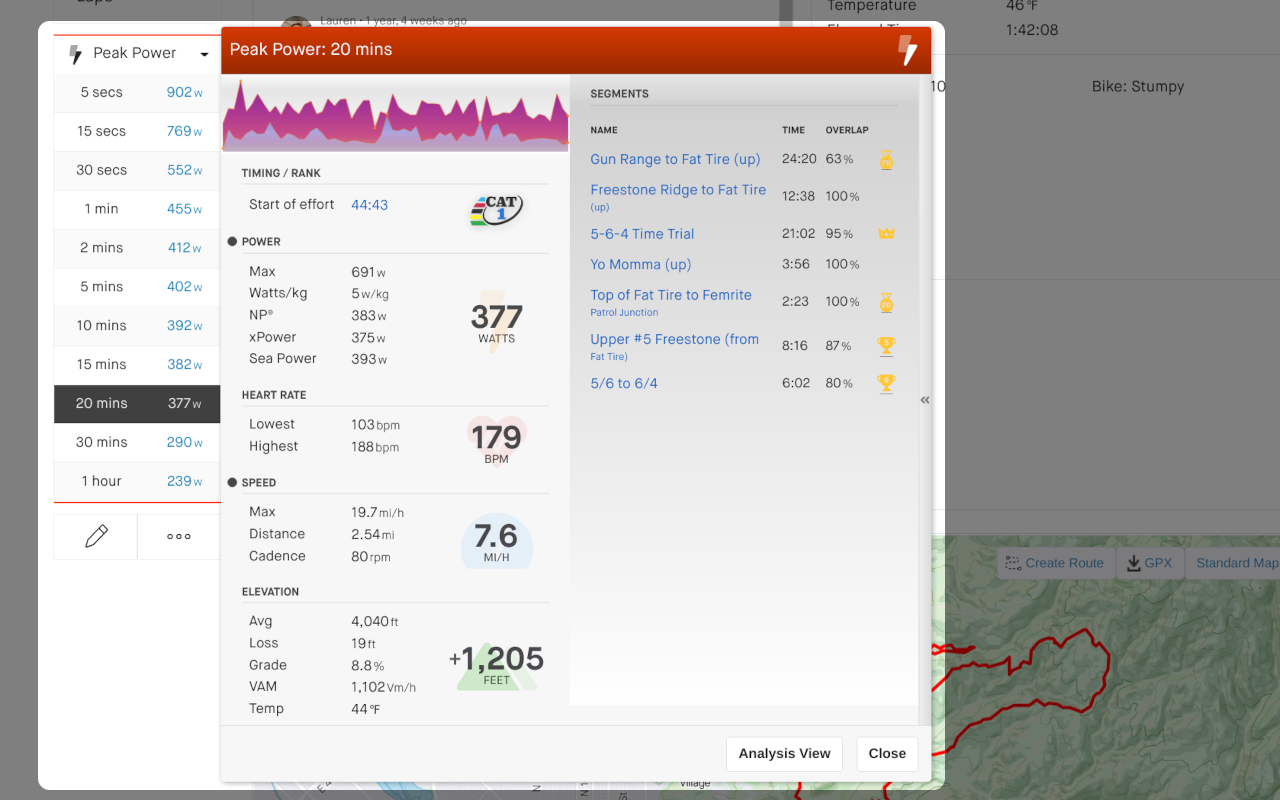 In depth details for peak efforts.
Everyone loves the badges BTW.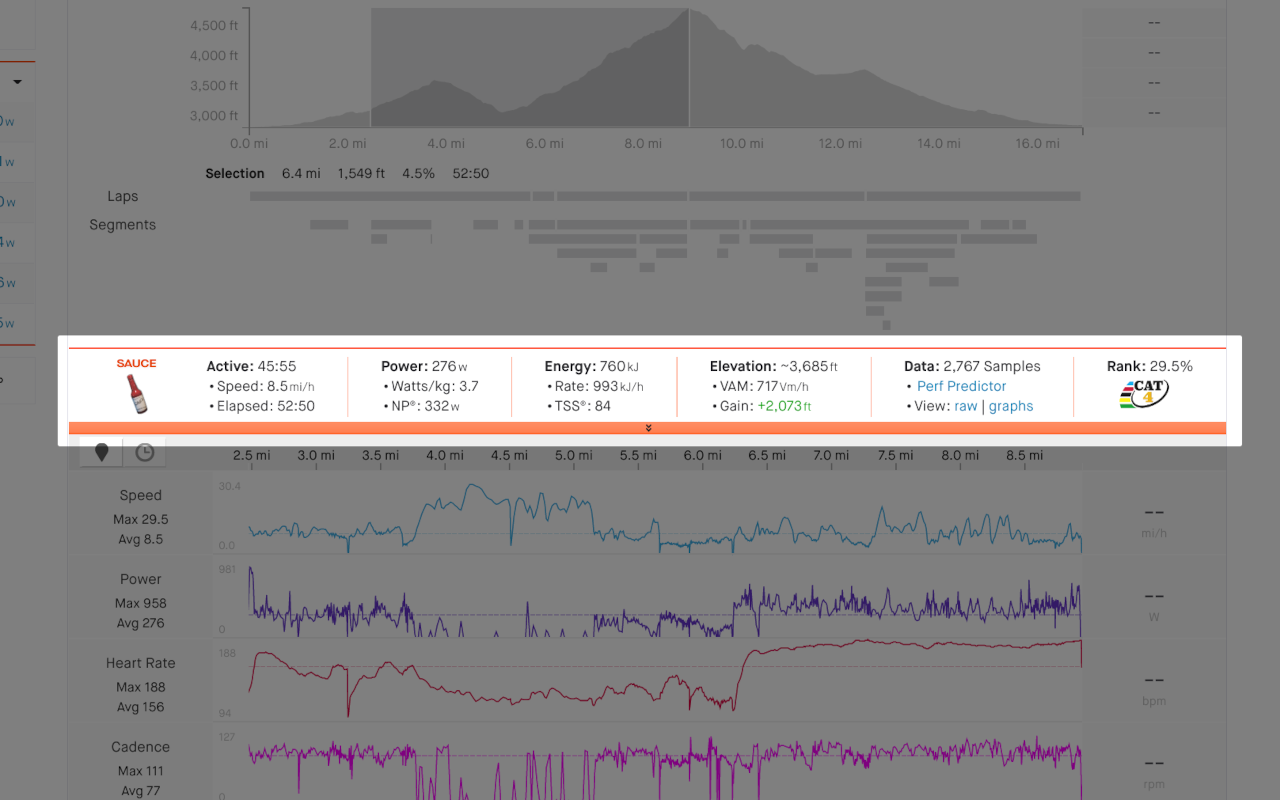 Access to key performance metrics in the Analysis page.
The analysis page is an awesome tool by itself. Sauce builds on this page by adding unique data fields and giving you access to the raw data values. For running and swimming activities this page is un-hidden so you can do in-depth analysis regardless of the activity type.
Live Segment Tool
I had to write a binary "FIT" generator in JavaScript for this.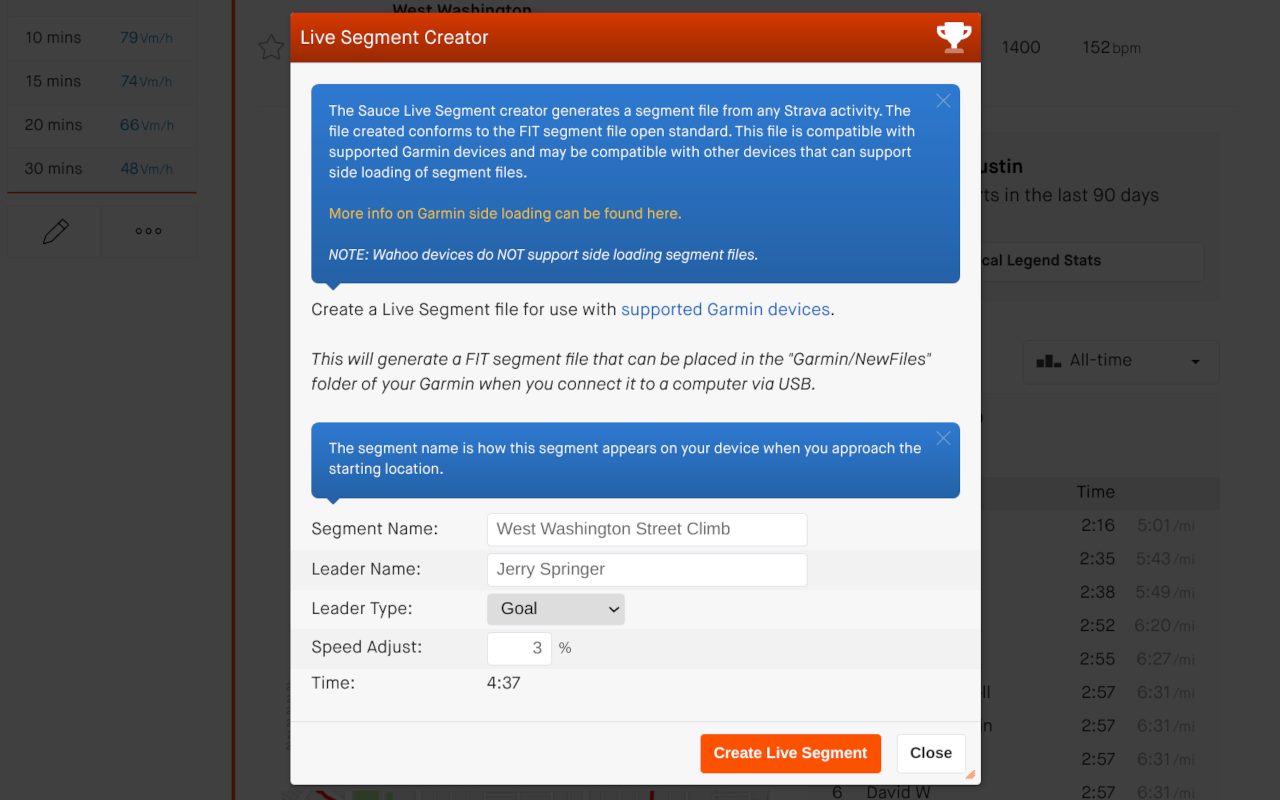 Create live segment files for Garmin devices.
If you own a Garmin device that supports live segments you can now create your own files based on ANY activity and ANY athlete. So if you want to try and beat a friends time from a year ago you can go to that activity and create a live segment for that specific effort. You can even speed up or slow down the effort if you want to try and give yourself a new goal.

And just one more thing.. It works for downhill segments. #micdrop #ripsteve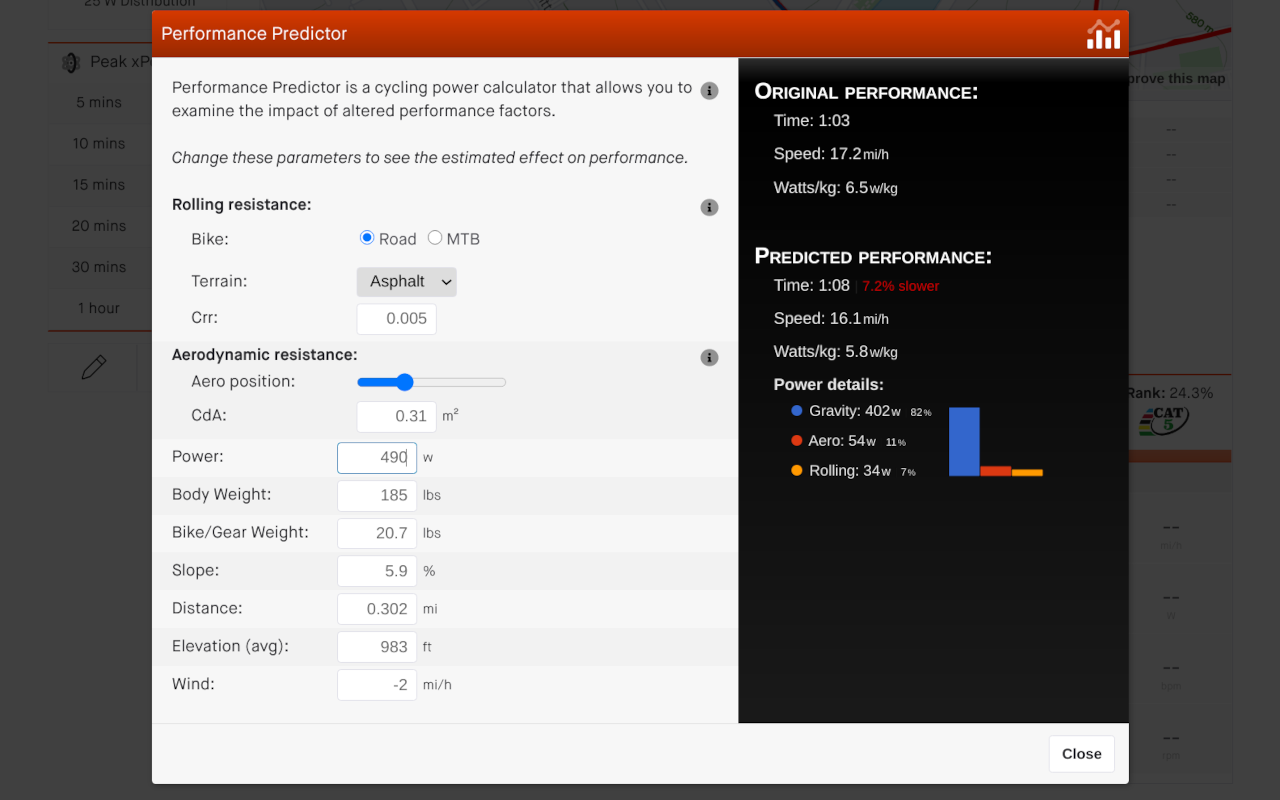 Full physics analysis of cycling efforts with Perf Predictor.
This is my favorite tool in the kit. You can analyize any segment or section of an activity and study what power and weight requirements were used to achieve a particular speed. It works for time trials, hill climbs, and even downhills. I use this tool to estimate how many watts I'm going to need to increase or how many kilograms I'm going to have to drop to meet my goals.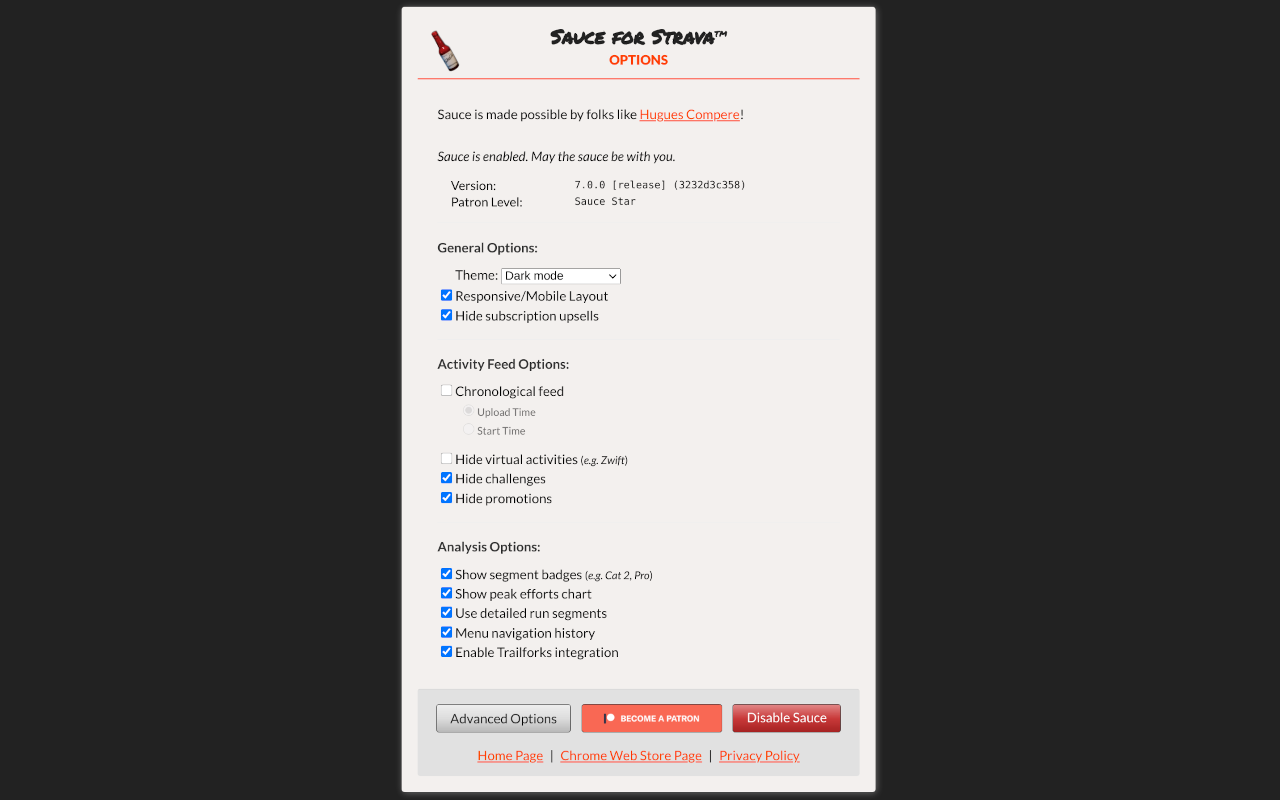 Options for activities and the dashboard.
Most settings are optional so you can turn on and off whatever you'd like.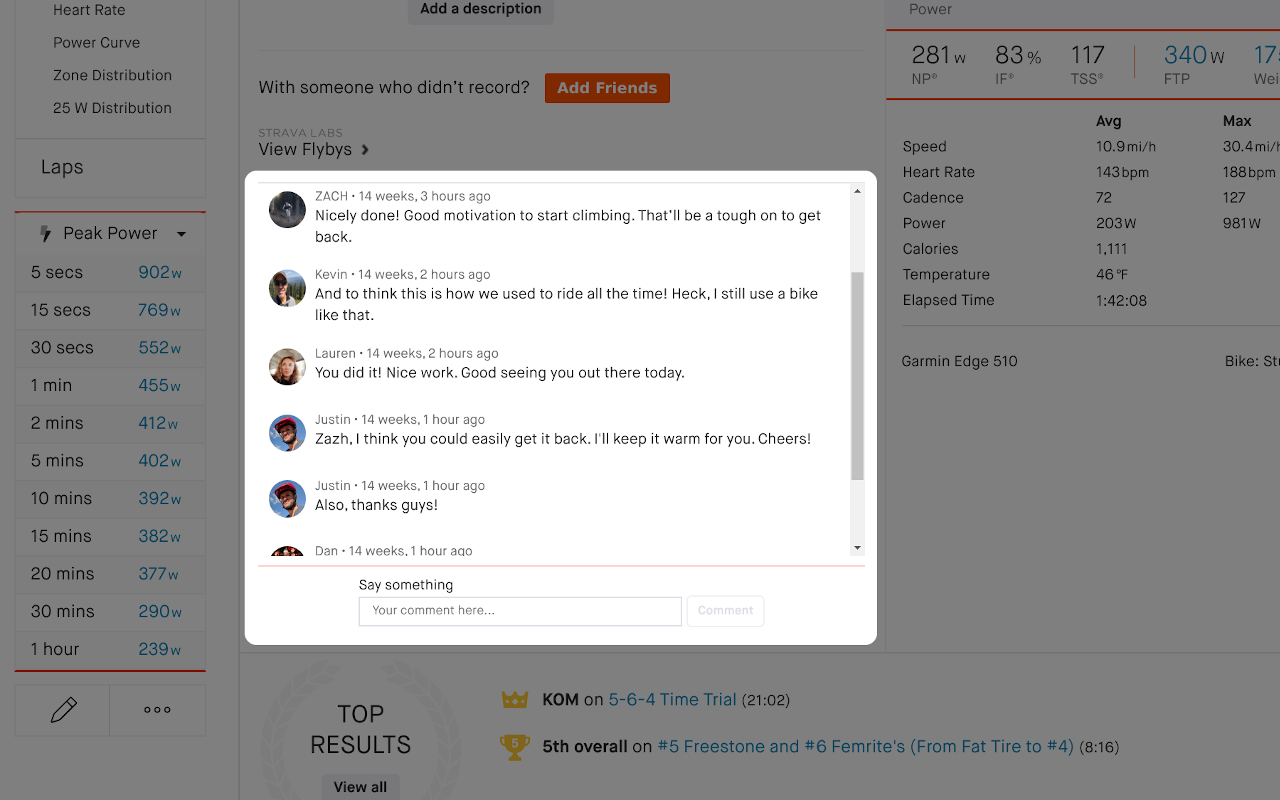 Display and submit comments in the activity page.
Most people that install Sauce don't even realize the inline comments weren't done by Strava. It's otherwise wasted space in the page so why not put it there!?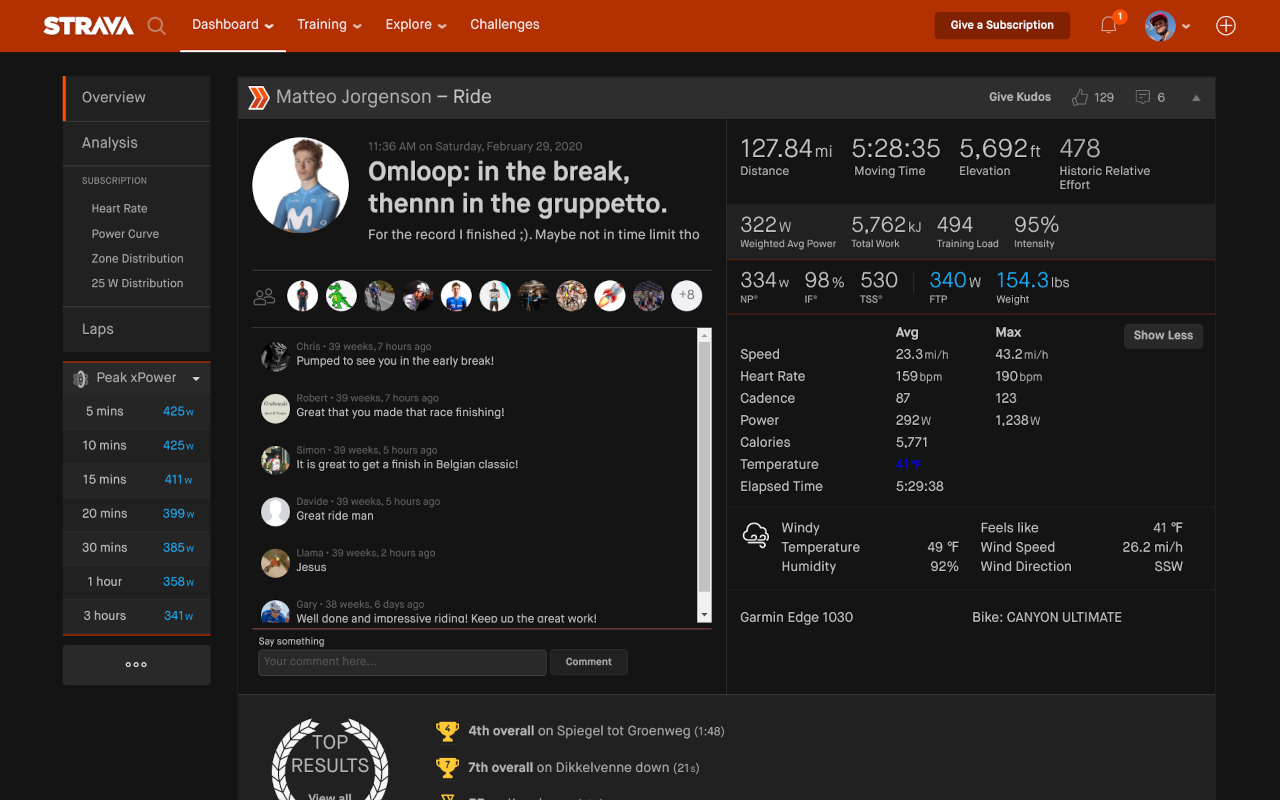 Dark mode is so in right now.
This is probably the coolest new feature in my opinion. I'm not a huge fan of dark theme's but this one turned out fantastic. More themes are coming too..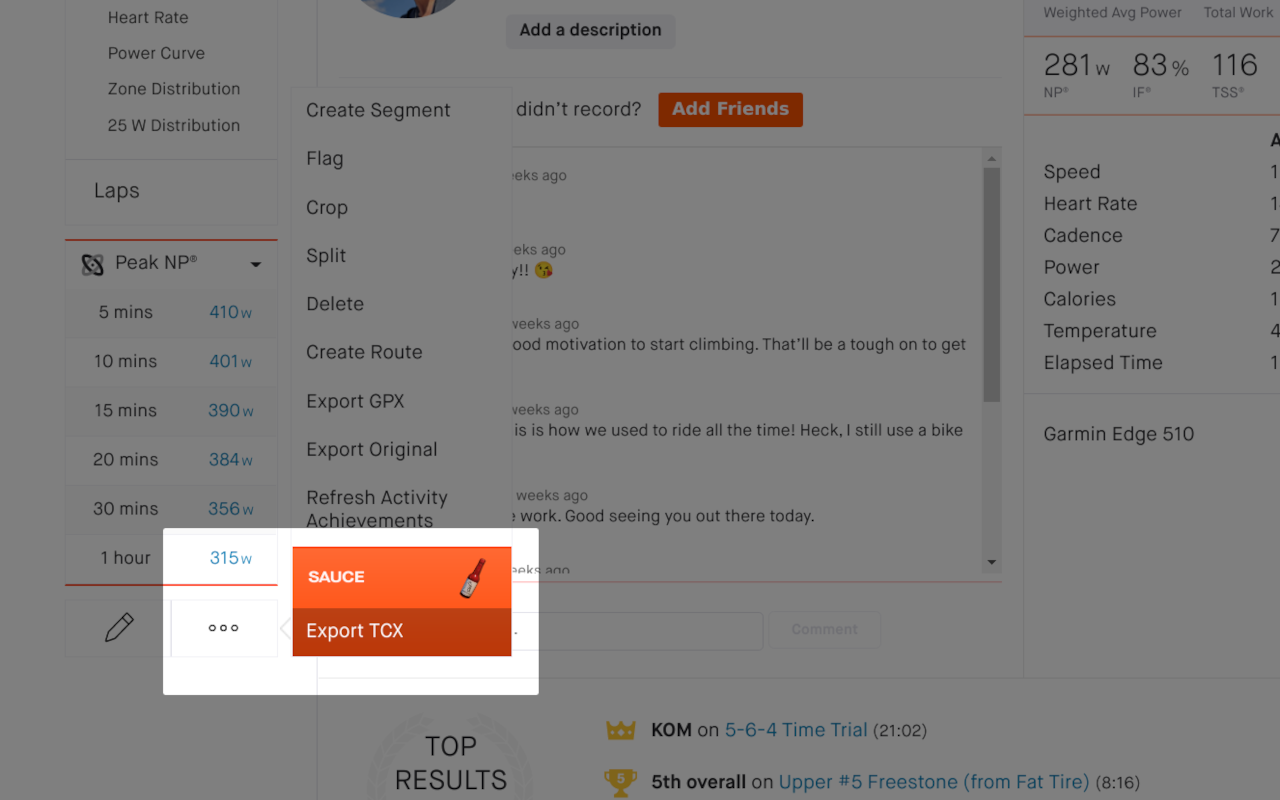 Export to TCX, GPX or FIT.
Sauce adds TCX, GPX and FIT exporting to any activity, not just your own.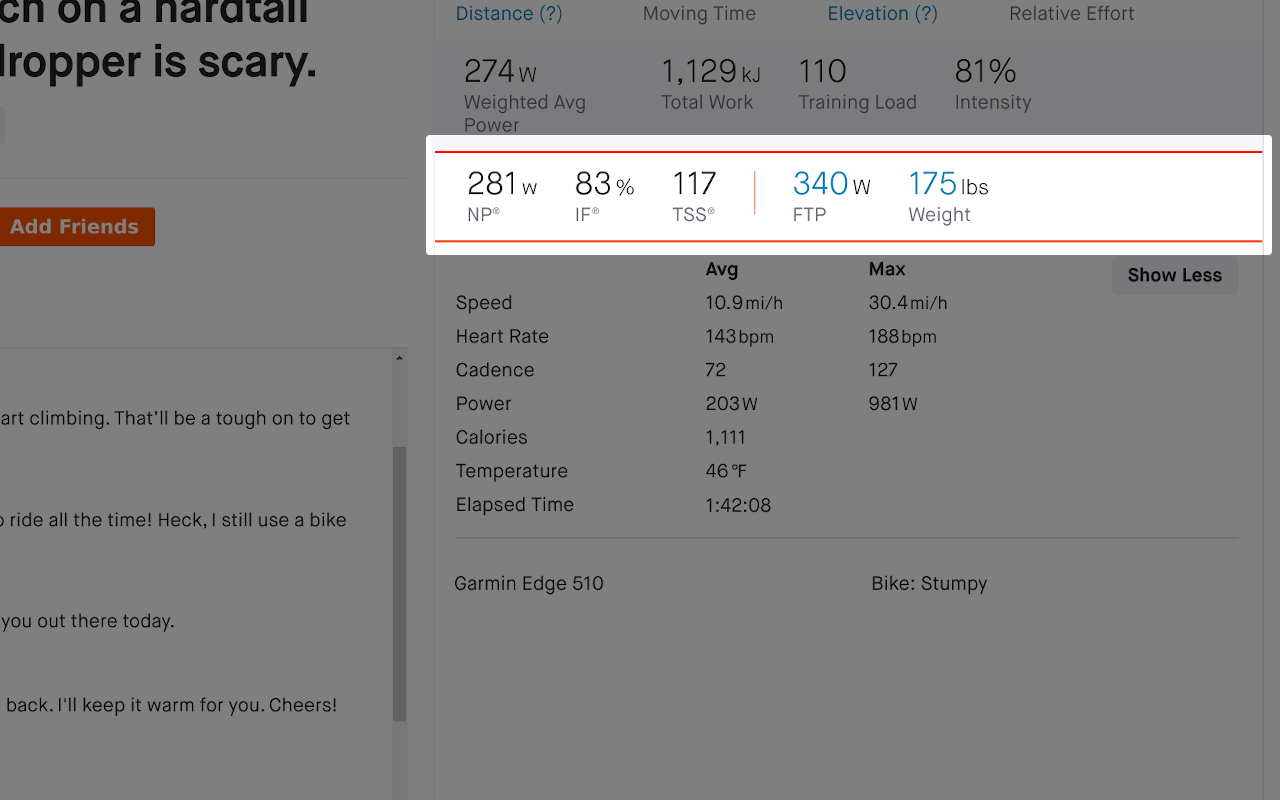 Extra overview stats and settable FTP and weight.
FTP and weight are both visible and settable. This can be really handy when you know the athlete provided the wrong weight or it's simply not available from Strava. A really handy feature for getting accurate Watts/kg and TSS®.
We have real users! Honest! Some are even legit Pros!
Last count was more than this many 👐.
Strava Club is open to all
Sauce was created by me, Justin.
Hi!
Gimme the cash!?
People like Jen Belt make this sustainable.

This is fair-use, right?
Your generous support means I can continue to work on Sauce and avoid getting a real job.
⬆